Seed Check Technologies Inc. was formed in September 2002 and was born from a true desire to provide a seed testing laboratory to the industry that would base its existence on Integrity, Consistent Reliability & Outstanding Customer Service. We know what fast, accurate test results mean to your business and we strive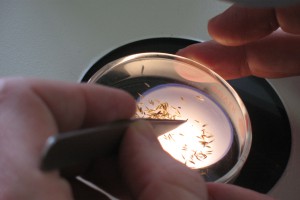 to give you the most in-depth and meaningful information possible about your seed. The "extra mile" is the mile we walk every day.
At Seed Check, each and every one of our staff truly love what they do and it's reflected in every test and service they perform. You will experience a friendly, relaxed atmosphere because we have fun while we build our future. We often laugh about what "Lab Geeks" we are and how most people would never consider what we do "FUN". I mean, really, who gets excited about weeds, seedlings & fungus!
Please continue to browse our site to find out more about our valued staff and how we may be of service to you.
To all our loyal supporters, it's truly been a pleasure to get to know each and every one of you and we sincerely thank you for your patronage. To all of you whom we have not yet had the pleasure of meeting, we look forward to doing so.